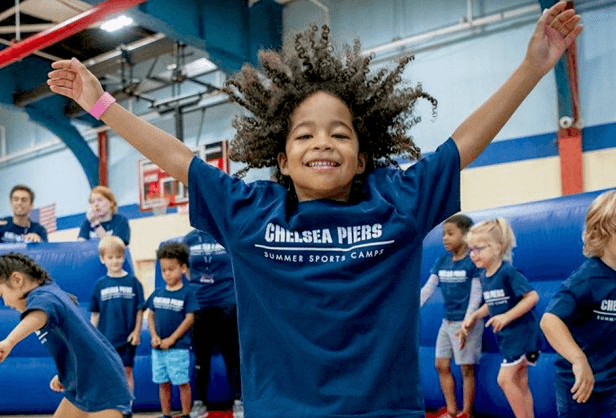 Summer is a great time for kids to get outside and enjoy the warm weather. What better way to do that than through sports camps? Summer sports camps offer children. The opportunity to participate in a variety of sports and physical activities. While making new friends and having fun. In this article, we'll explore the benefits of summer sports camps. What to look for when choosing a camp for your child.
How do I find the best sports camp near me?
1.Benefits of Summer Sports Camps:
Ask for Recommendations: Ask other parents, coaches, or your child's school for recommendations on sports camps in your area. They may have personal experiences or know someone who has attended a good sports camp.
2.Research Online:
Use search engines and online directories to find sports camps near you. Read reviews and check their websites to see. What they offer, the age range of participants, the cost, and other important information.
3.Check with Local Sports Organizations:
Check with your local sports organizations to see if they offer summer camps or if they have a list of recommended camps in the area.
4.Visit the Camps:
If possible, visit the camps you are interested in before registering your child. You can observe the camp's facilities, talk to the staff. See if, the camp is a good fit for your child.
5.Consider Your Child's Interests:
Consider what sports or activities your child enjoys and look for camps that offer those sports or activities. This will make the camp experience more enjoyable for your child.
6.Look for Accreditation:
Look for camps that are accredited by organizations such as the American Camp Association. Accredited camps must meet specific safety, health, and program quality standards.
By following these tips, you can find the best sports camp near you for your child.
Physical Activity: Sports camps provide children with a fun and engaging way to stay active and healthy during the summer months. Regular physical activity is essential for children's physical and mental health, and sports camps offer a wide range of activities to keep kids moving and motivated.
Skill Development:
Sports camps are a great way for children to develop their athletic skills and learn new sports. Camps typically offer instruction from experienced coaches and players, who can help children improve their technique and confidence in their abilities.
Teamwork and Sportsmanship: Sports camps emphasize teamwork and sportsmanship, teaching children important life skills that will benefit them both on and off the field. By working together and supporting one another, children learn to be good sports and develop positive relationships with their peers.
Socialization:
Summer sports camps are an excellent way for children to make new friends and build social skills. In a safe and supervised environment, children can interact with others who share their interests and form lasting friendships.
Choosing a Summer Sports Camp
When choosing a summer sports camp for your child, there are several factors to consider:
Age and Skill Level:
Look for camps that are appropriate for your child's age and skill level. Some camps may be geared towards beginners. While others may be more advanced.
Sports Offered:
Consider the sports and activities offered at the camp and whether they align with your child's interests and abilities.
Camp Size:
Check the camp size and counselor-to-camper ratio to ensure that your child will receive adequate attention and supervision.
Location and Schedule:
Choose a camp that is convenient for you and fits within your child's schedule.
Safety Measures: Make sure the camp has appropriate safety measures in place, such as first aid training and emergency protocols.
In conclusion summer sports camps offer a fun and engaging way for children to stay active, develop skills, and make new friends. By considering the factors above, you can find the perfect camp for your child and give them an unforgettable summer experience.